Maker's Mark is my go to spirit.  I have been a Maker's Mark Ambassador since 2006. I take my bourbon seriously. #457580 Here is my certificate.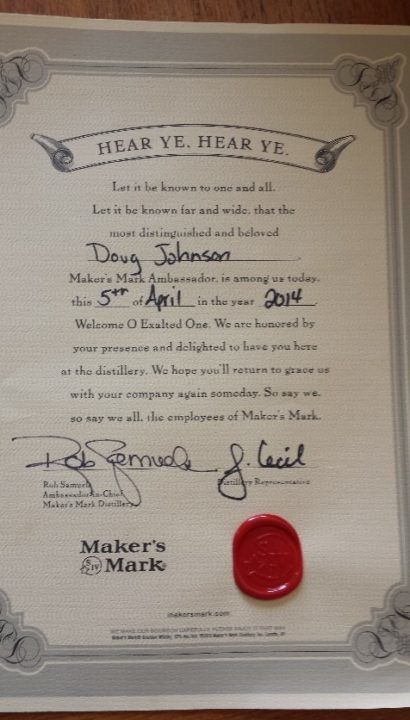 I am not going to pretend to be an expert in flavor profiles and what makes one spirit better than another. It is all so very subjective. Here is what I like about Maker's: It has a vanilla spice to the aroma that is pretty consistent across all of the Maker's products. It smells a little sweeter than it tastes. The taste follows the smell pretty closely.  Here are some professional reviews. The Scotch Noob & The Whiskey Reviewer
It has a 45% ABV but is very easy to sip straight or on the rocks. It is also great as a mixer in just about everything I have tried.
The basic recipe is 70% corn, 16% wheat and 14% malted barley. It is made in batches of about 1000 gallons at a time. It is aged for about 6 years, but it only bottled when the tasters think it is ready.
It was first bottled in 1958 in Loretto KY at the former location of Burks' distillery. It has been made there by the same family ever since.  Maker's is currently one of the many brands owned by Suntory. The original Burks distillery was believed to have made liquor at this location in 1805.
It may not be the best I have had, but it is consistent and at almost every bar I go to.
Here is a shot I took of it cooking away. Some of the wood in these vats are older then most of us.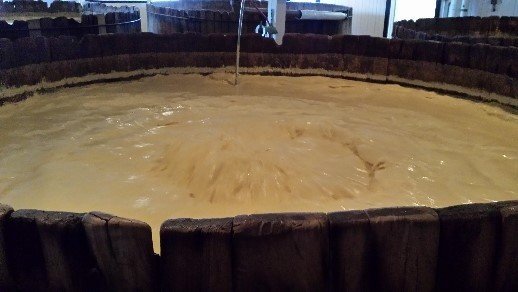 They have a great and very informative tour and an amazing store. It is a truly historic location and absolutely beautiful location.