I know this blog is mostly about drinking, but I need to eat too.
I was recently in Tulsa, OK and was alerted that Burn Co. Barbecue was the best in the state.  I think that is setting the mark a little low.
I'll start with the beer I drank to accompany the meat.
The Beer
The F5 IPA. A high test IPA at 7.1% ABV and 85 IBU. I would have preferred a Rauchbier to complement the smokiness of the barbecued meat. But I had the IPA to help cool the heat of the rub.  Very easy to drink and not as bitter as you would think. Great aroma.
The Amarillo Pale Ale. This is a just a good all purpose IPA. Low 4% ABV and could easily be a session beer.
The Meat
You order your food at the counter near the back. The carry all of the standard meat choices. I went with Brisket and ribs. I was disappointed that the brisket was chopped and not sliced. The flavor was great but it seems like cheating. But the ribs, the ribs were fantastic! Meaty, moist, loaded with flavor. The smoke on them was just right, the rub was spectacular. Good heat to it with a great sweet note at the end. I bought four bottles of the rub to bring home.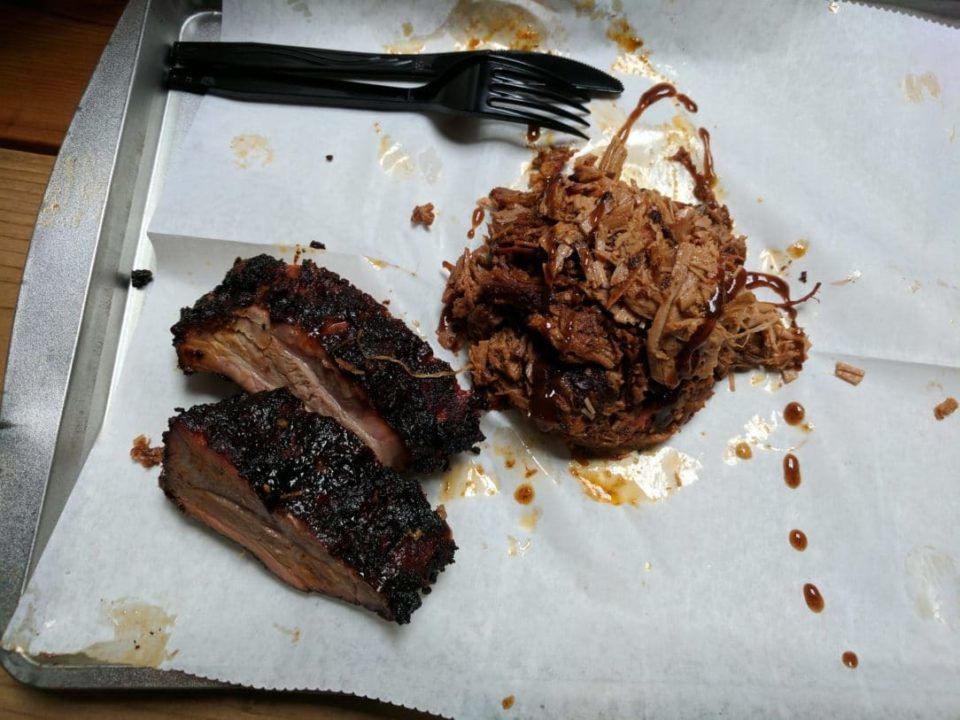 After I finished the ribs and brisket, I went back and got 4 more ribs. Yes, I had ribs for dessert.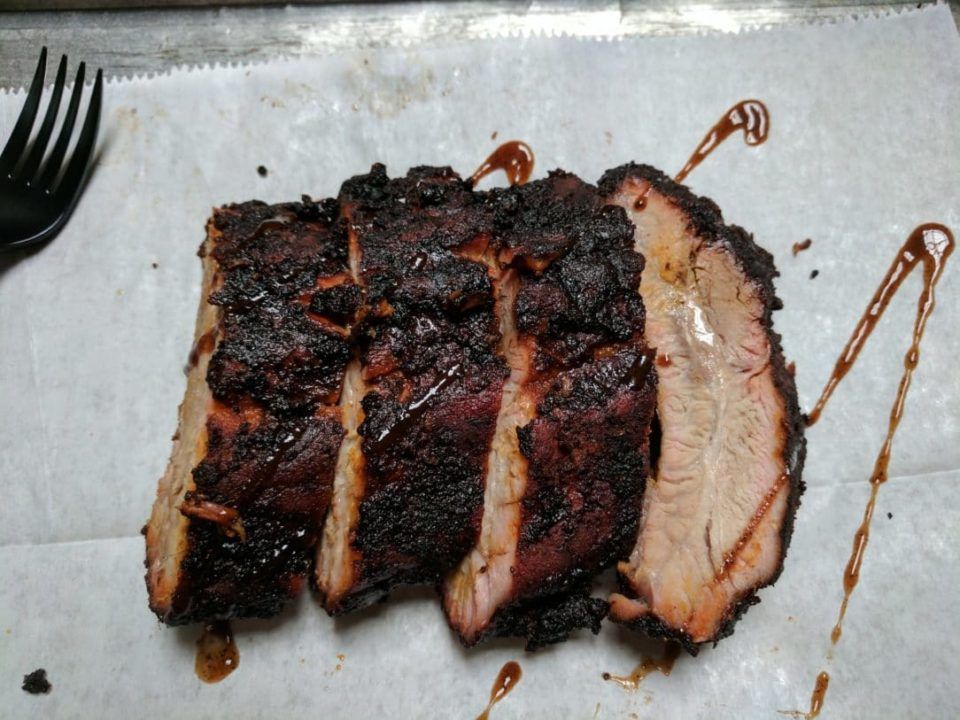 When I was done eating, I did not wash my hands. I usually do to clean off the BBQ sauce. I could not bear to part with the heavenly aroma on my hands. When I went to sleep many hours later, I could still smell heaven on my hands.
I talked with one of the chefs for a bit and he told me a little about what and how they cook. I told him I would only use the knowledge for good, so I am keeping my mouth shut.
Can't wait to try the rub at home.